Hi Patrick, tell us about yourself and share some background about Rootstrap (and how you ended up joining Rootstrap)? 
I'm originally from Sydney, Australia, and have been here in Los Angeles since 2016. Before I made the journey stateside, I studied at the University of Sydney where I received a bachelor of commerce degree in Marketing & Political Science. 
Before taking up the role of Director of Marketing here at Rootstrap, I spent 8 years working in the marketing industry for a combination of in-house & agency roles. This hands-on experience put me in good stead for when I stepped into management. 
Along the way, I've been fortunate to work with some fantastic clients including MasterClass, Google, and Fiji Airways, and I've shared my experiences with prestigious publications such as Forbes, Ad Age, Business Insider, Hacker Noon, and Deloitte. 
I also put pen to paper on the Amazon bestseller "Marketing Transformation: Why Your Marketing Mindset is Holding Your Organization Back", featured in Business Leaders Edition, Vol 3. of the Amazon Best-Selling Series "Money Matters". 
Online commerce was booming in 2020; how did it affect brands' approach to customer experience? – What should be the main focus for brands this year? 
Online was the theme of 2020 and we were no exception. A big reason we successfully navigated the pandemic is that the two industries we primarily serve (EdTech & Ecommerce) were well supported by the overall shift to online. 
Data shows that the eCommerce industry grew significantly this past year, and if 2020 was about surviving, 2021 is all about thriving. Brands have had the time to acclimatize to the new way of doing business, and now need to focus their attention on how to be successful, and not just cost-neutral. 
The main aim of 2020 was to not fall off a cliff by raising enough revenue and meeting expectations to stay afloat. Not only were we able to avoid letting any of our staff go, but we were also in a position to add to our team throughout the year. If January and February are anything to go by, we are ready to make up for lost time this year.
Launching a new business during the COVID crisis
You also founded NanoGlobals last march, how is it like to open a business during the COVID-19 crisis and social distancing days? 
The pandemic taught me that I needed to structure a relevant business that is destruction proof and one that will stand the test of time. Pre COVID-19, my business desires were aligned with consultancy and speaking engagements. These were not going to be possible in a remote world, hence the pivot to making NanoGlobals, a digital-first business. 
I wanted to ensure that the business was flexible enough to successfully function and prosper solely by digital means but can also expand to in-person when the day returns, such as the aforementioned speaking engagements. 
How much has the role of the Marketing Director changed in the social distancing era – what role digital transformation has in this crisis? 
The biggest change as a department head has not been in the functional work, as many aspects of B2B Marketing were already native to digital platforms. For me, the biggest shift has been how I as a leader engaged with my team, as incidental conversations in the office are no longer possible, and a more intentional approach to supporting my team is necessary. 
Beyond providing them with the resources to be successful in their jobs, it is also imperative to be aware of their emotional, mental, and physical wellbeing, particularly given this unfamiliar working style. 
Day-to-day, this means organizing space for social catchups, brainstorming, shooting the breeze, etc, to ensure that meetings are also turned into an opportunity for connection and fostering team morale, rather than being dreaded by team members. 
The importance of face-to-face interactions albeit virtually, is more important than ever before, as for some it can be their sole form of communication and an important part of their social interactions. The purpose is not necessary to accomplish a particular task goal out of every meeting, but rather to support employee's mental health and preserve a sense of normality, as much as possible. 
What was the biggest lesson you learned in 2020? 
The biggest lesson was seeing firsthand how hiring for a team dynamic is truly the only way to be successful. Before the pandemic, recruiting had an air of checkboxes or candidate attributes that in reality didn't matter. 
Ultimately, hiring team members during this pandemic who have never actually met in person and who didn't fit the conventions of our industry, have brought more enthusiasm, innovation, creativity, and explosive business impact than anyone I've hired previously.
This shows that if you get the team dynamic right, your business Awill be successful with no exceptions. The proof is in the pudding. 
2020 was the year of webinars and online events, what was your favorite one? 
We were very proud to see our work with MasterClass featured at ​Apple's launch​ of their new Macbook products this past November. Given the unfortunate negativity surrounding 2020, this was a great way for us to end the year on a high.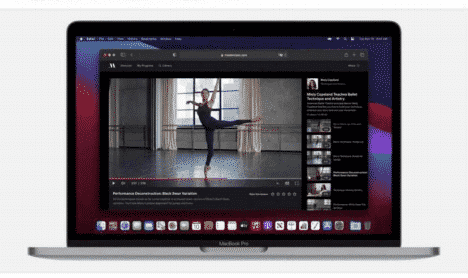 There was a lot of excitement amongst our developers who continue to work on this project. MasterClass has been a joy to work with and it's been great to see how well this product has been received worldwide. 
It looks like working from home is going to stay with us for the foreseeable future, how should Marketing executives gear up to the changing times? 
Sincerity is key here, but unfortunately, marketers have an awful habit of ruining nice things. Today's consumers are incredibly discerning and cheap tricks will be crucified online. I find that using an approach of radical honesty works best for me. 
You don't just have to pretend to be the best, but rather highlight exactly who you are, what your business does, who you help, and what you care about. I've seen this approach work
successfully time and time again. Do this in the most sincere way, and your customers will respect you. Fail to do so, and you'll go the way of Robinhood. 
Last but not least, what is your favorite CX metric? 
For me, this would have to be customer retention, as it's more objective than a lot of customer experience metrics being used. While CX metrics are good at analyzing how happy a client is, they can be deceptive. 
Customer retention is a more honest metric that removes the subjectively. Customer retention rates let you know who's happy and what audience continue to avail of your product and services. These metrics are important for stability and long-term business goals.