It is no surprise that customer experience has rapidly evolved over the past year. With an increasing population going online combined with the lockdown efforts associated with Covid-19, a larger part of almost every customer journey has shifted online. In fact, the pandemic has reduced face-to-face channel usage by 20%, and "digital channels have seen a rapid take-up, increasing +18% to 44%" now as per a recent report by KPMG, released late last year. This shift is not temporary and represents a permanent re-orientation of the market as "45% of customers predict digital channels will be their main way of contacting brands in the future", based on that same report.
If they were not already embracing digital channels, Marketing teams have gotten a crash course in setting up eCommerce, digital security measures, online customer support channels, and virtual events. This has also resulted in a company's ability to greatly improve tracking and measurement of not only their ad campaigns and marketing efforts but their customer experience. Here are some KPIs that have been affected:
How measuring customer experience changed over 2020
NPS – The growth in the total volume of social media users combined with a lowered overall trust of big business has added fuel to both net promoters and net detractors. What may have once gone unnoticed could now easily hit the critical mass required for social algorithms to push it. An accelerated news cycle also presents its own challenges, as both promoters and detractors are easily forgotten.
CSAT – Businesses have had to rapidly bring in a number of different vendors and partners to complete service delivery in this new world. The addition of third-party delivery services and additional touchpoints that are managed by external vendors have also created more risk in CSAT as there is less control over quality and performance.
CHURN / RETENTION – It is no surprise that customer churn is at an all-time high during the pandemic – in the digital marketplace, shopping around, seeking reviews, and comparing prices is easy. Developing new communications channels and proactively building relationships with customers has never been more important.
CES (Customer Effort Score) – Actively measuring any number of metrics can only be accomplished by making the client work, so companies have had to balance the increased availability of digital touchpoints to measure with any friction points they added to the sales experience.
SENTIMENT – With irritable customers who have social media at their fingertips, it has become more important than ever to monitor sentiment towards a brand before a bad story hits the public. Developments made in AI sentiment analysis can make this task easier than ever before.
ENGAGEMENT – Without being able to engage in person, online engagement has become one of the only ways to interact with customers. Looking at engagement across all channels from social to email marketing is now even more important to ensure you're still connecting.
ADVOCACY – Referrals can be the best compliment and given their low cost and high conversion rate, they are one of the best ways to affordably grow, especially in this pandemic. The move to digital offers companies a chance to both track and reward this behavior.
In a market where customers are moving online and becoming more tech reliant, the opportunity to optimize the customer experience using digital metrics is one every company can benefit from. From marketing and pre-sales, to customer onboarding, servicing and renewals, touchpoints have multiplied in number while simultaneously increasing in bandwidth. Companies seeking to navigate this new realm will need robust customer experience strategies.
About Roshni Wijayasinha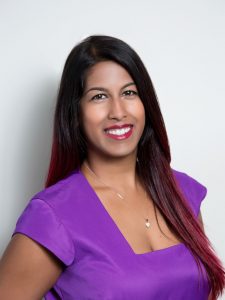 Roshni is a trusted leader with 15 years of Marketing experience, having launched over 50 products and brand launches in over 20 markets worldwide, and helped companies attain 9 figure investment rounds. Having started her career working on top consumer brands on the agency side, she has built her reputation by bringing creativity and strategic insights to leading global technology companies such as Microsoft, Sony & Kobo. Most recently, she has built out Marketing teams & brands at domestic technology leaders, Juice Mobile, Thinking Capital, and Benecaid. She is currently the Chief Marketing Officer of Foxquilt, the Fractional VP of Marketing for Format, and runs Prosh Marketing, which she founded to help start-ups and SMBs reach their maximum potential, no matter their budget. As a member of the Forbes Communications Council, a marketing coach and start-up mentor, she's made it her mission to help others build strong marketing skills